Cinnamon Sugar Pretzel Bites (No Yeast!)
Jump to Recipe
These cinnamon sugar pretzel bites (no yeast!) taste just like the Auntie Anne's pretzel bites you know and love. The perfect pretzel texture, tossed in cinnamon sugar, and dipped in the most delicious cream cheese sauce. Basically, you will absolutely love these and I can't wait for you to make them!! To make it even better, they require only a few ingredients, no yeast, and are overall super simple to make!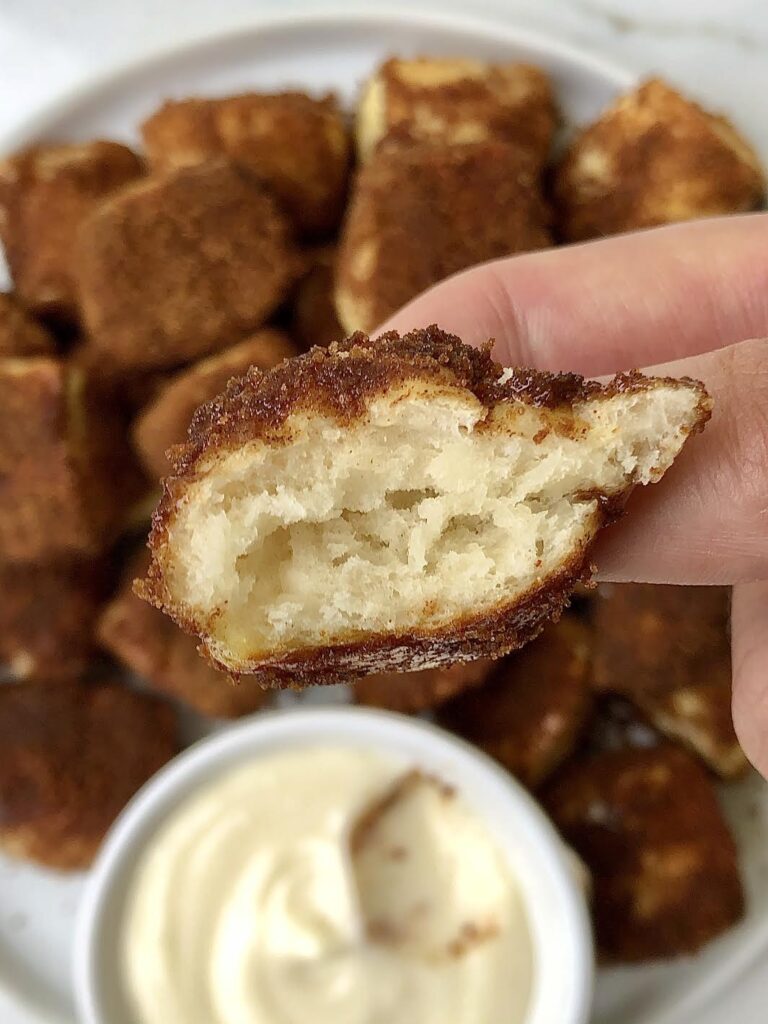 What You'll Need:
You only need a handful of ingredients to make your cinnamon sugar pretzel bites dreams come true!
Ingredients:
all purpose flour
baking powder
greek yogurt
baking soda
butter
sugar of choice (cane, coconut, brown)
cinnamon
Cheese Dip/Frosting:

cream cheese
butter
milk, of choice
powdered sugar
How To Make:
These are way easier to make than you make think! All you have to do is whisk together the dry ingredients for the dough, then add in the greek yogurt and mix until dough-like. Next, take about 1/4 of the dough, and roll until about 1 1/2 inch thick. Cut into 1-1 1/2 inch pieces. Place in boiling water/baking soda for 10 seconds. Then, bake for 12-15 minutes. Toss in butter, the cinnamon sugar & enjoy with cream cheese dip (or dip of choice).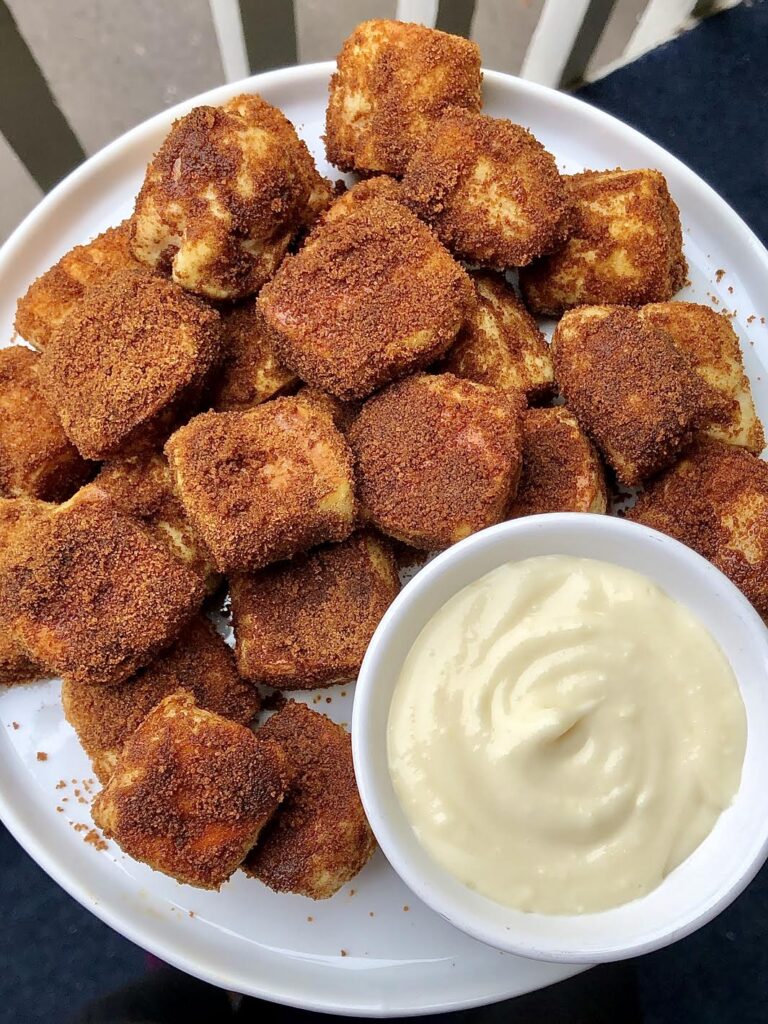 Cinnamon Sugar Pretzel Bites (No Yeast!)
Ingredients
2 cup all purpose flour
1 tbsp baking powder
1 tsp salt
1 1/2 cups greek yogurt
Baking soda/water "bath"
3 cups water
2 tbsp baking soda
Cinnamon Sugar Coating
1/4 cup butter melted
1/2 cup sugar of choice
1 tbsp cinnamon
Cream Cheese Dip (mix all together)
1/4 cup cream cheese
2-3 tbsp powdered sugar
1 tbsp butter
1 tbsp milk of choice
Instructions
Preheat oven to 400 degrees F & line a baking sheet with parchment paper

Whisk together flour, baking powder and salt. Add in greek yogurt and combine until dough-like

Sprinkle flour on a cutting board, take about 1/4 of the dough, and roll into a long rope about 1 1/2″ thick. Cut into 1-1 1/2 inch pieces. Repeat with the remainder of the dough. Should make ~48 pretzel bites!

Bring water and baking soda to a boil, drop in 8-10 pieces at a time for 10 seconds, then scoop out with a slotted spoon. **See note for option to remove this step.

Bake for 13-15 minutes.

Dip in melted butter, then cinnamon sugar mixture. Serve with cream cheese dip & enjoy!
Notes
The boiling water/baking soda is not absolutely crucial to make delicious pretzels, but I do recommend this step. Without this step, you will still get doughy pretzels. With the water/baking soda "bath", they will double in size and be more pretzel texture!  
Additional Recipes You'll Love
I have several delicious desserts and sweet treats that I think you'll also love: Cinnamon Roll Cupcakes (gluten-free), Sourdough French Toast Bites (gluten-free possible, dairy-free) , Snickerdoodle Protein Cookies (paleo & vegan), Coffee Cake Greek Yogurt Muffins (gluten-free), Birthday Cake Chocolate Chip Cookie Skillet (paleo & vegan)
I always love knowing when you guys make (and love) my recipes – so tag me or send me a message on Instagram, or leave a reply/rating below! Also, you can find this recipe, as well as all of my others, on Pinterest (click the photo below to Pin)!