gure class="wp-block-image size-large">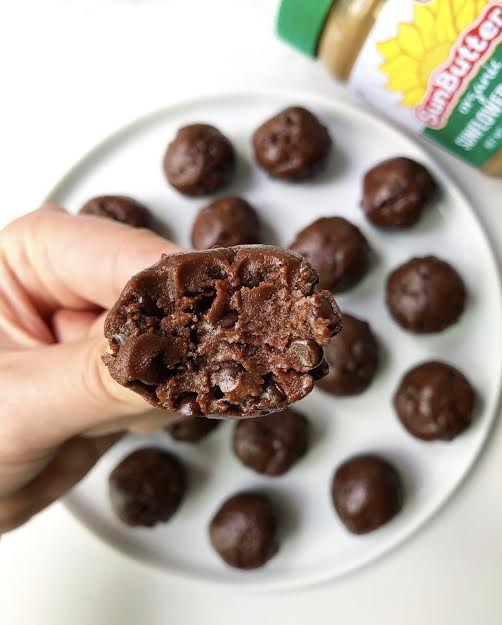 Brownie Batter Bites
Ingredients
3/4 cup organic SunButter
3 tbsp cacao powder
3-4 tbsp maple syrup depending on sweetness preference
1 tbsp coconut flour
1/2 cup mini chocolate chips
Optional: scoop of collagen peptides for additional protein
Instructions
Mix together SunButter and maple syrup until smooth. Add in cacao powder and coconut flour, mix until dough-like.

Mix in chocolate chips. Refrigerate for 20-30 minutes, so the batter becomes easier to make into balls

Roll into 16-18 balls & enjoy 🙂 or if preferred, place back into the refrigerator for 1+ hours for more solidified texture.